Terms and Conditions
Lasource Labs Professional Hair Removal System
PROFESSIONAL HAIR REMOVAL SYSTEM
La Source Labs Terms and Conditions
129 Hagar Street Unit 18
Welland, Ontario L3B 5V9
---
COMPANY POLICIES
100% Satisfaction Guarantee
---
WHO ARE WE?
La Source Labs is a Canadian company producing a top quality hair removal product line for professional aestheticians and hair stylists. This line of products has been developed with an emphasis on value without sacrificing using superior ingredients. Proper training in the technique of hand sugar paste is required. La Source Labs is currently not offering training nor technical support. This ensures our value pricing for those currently enjoying the benefits of offering this profitable service to their clients.
Who uses our products?
Our products are loved in many countries around the world. The Philippines, China, United States USA and of course Canada.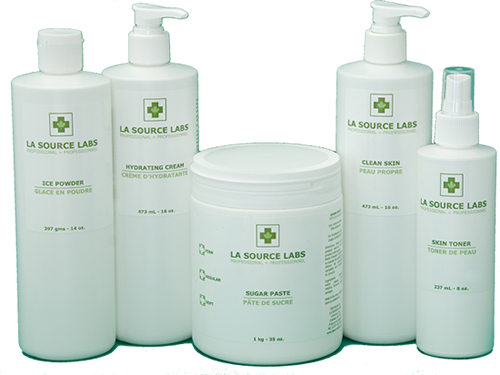 ORDER OUR PRODUCTS ONLINE
We Service The World. We Ship Anywhere!
Professional Sugaring Hair Removal System - La Source Labs Canadian